Categories:
Other Brands
Eniko Mihalik is a vision of pure elegance on the September 2017 cover of ELLE Serbia. Photographed by Greg Swales, the blonde beauty wears a windowpane print shirt and grey skirt from Monse. In the accompanying spread, Eniko wears sophisticated styles from the fall collections. Stylist Arnold Milfort dresses the Hungarian beauty in fashion from Dolce & Gabbana, 3.1 Phillip Lim, Michael Kors and more.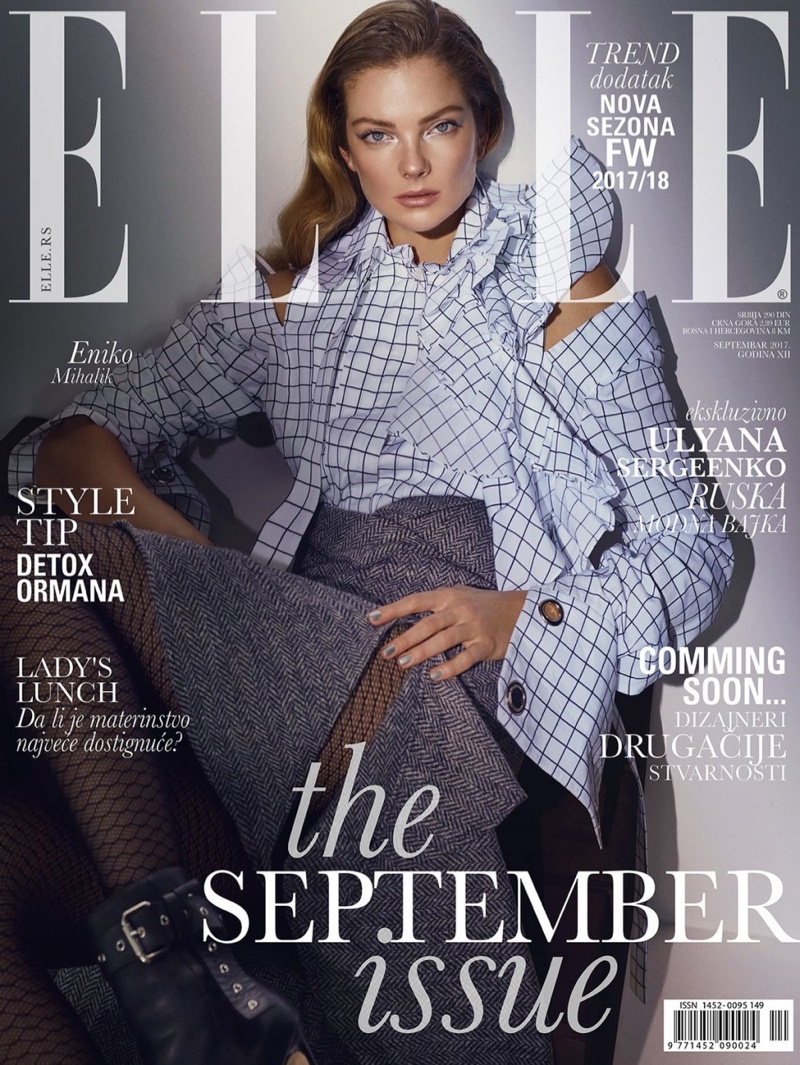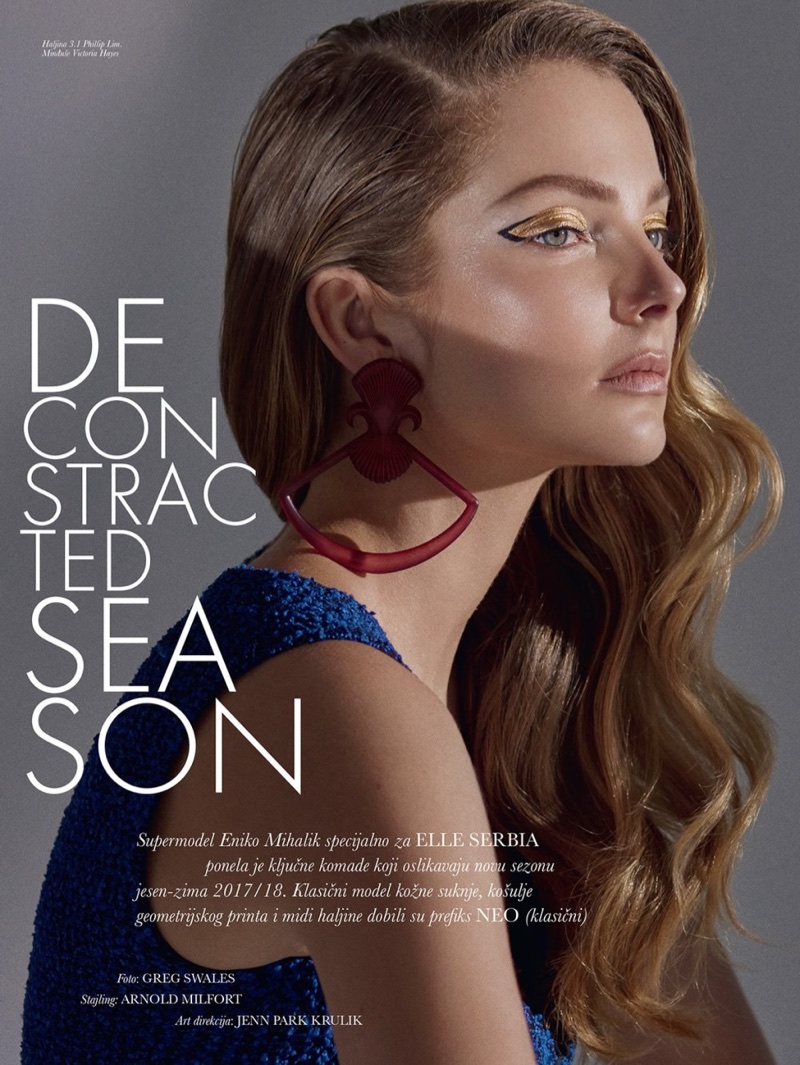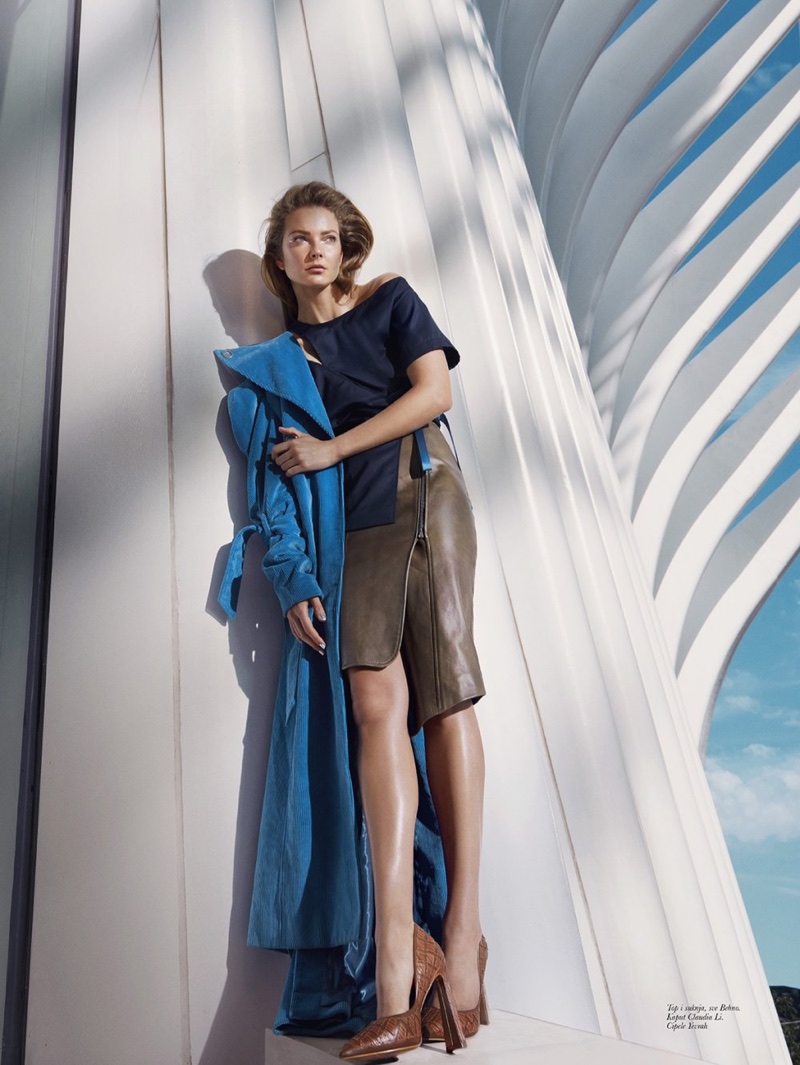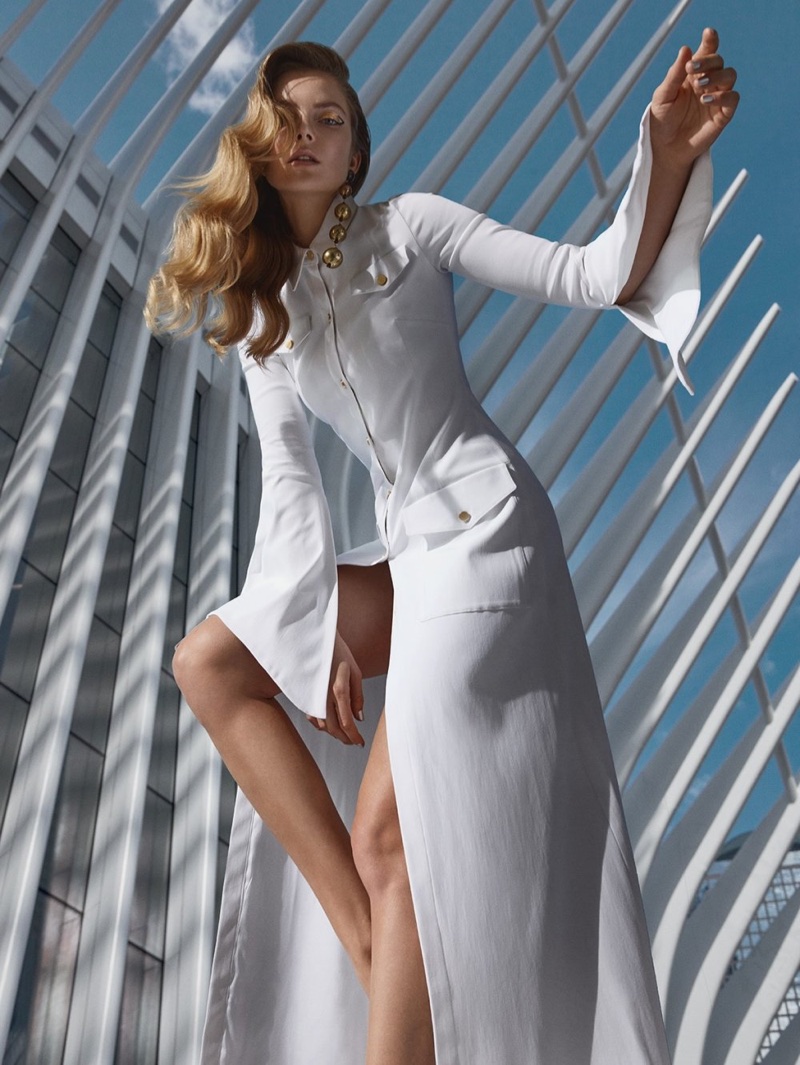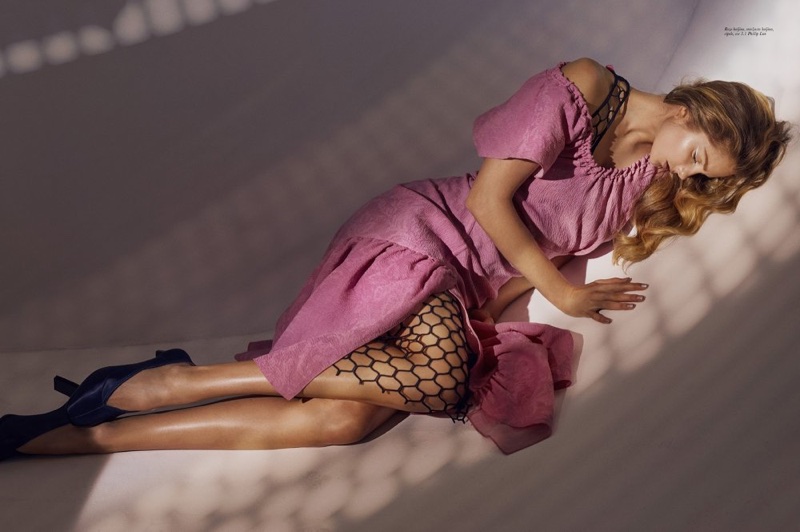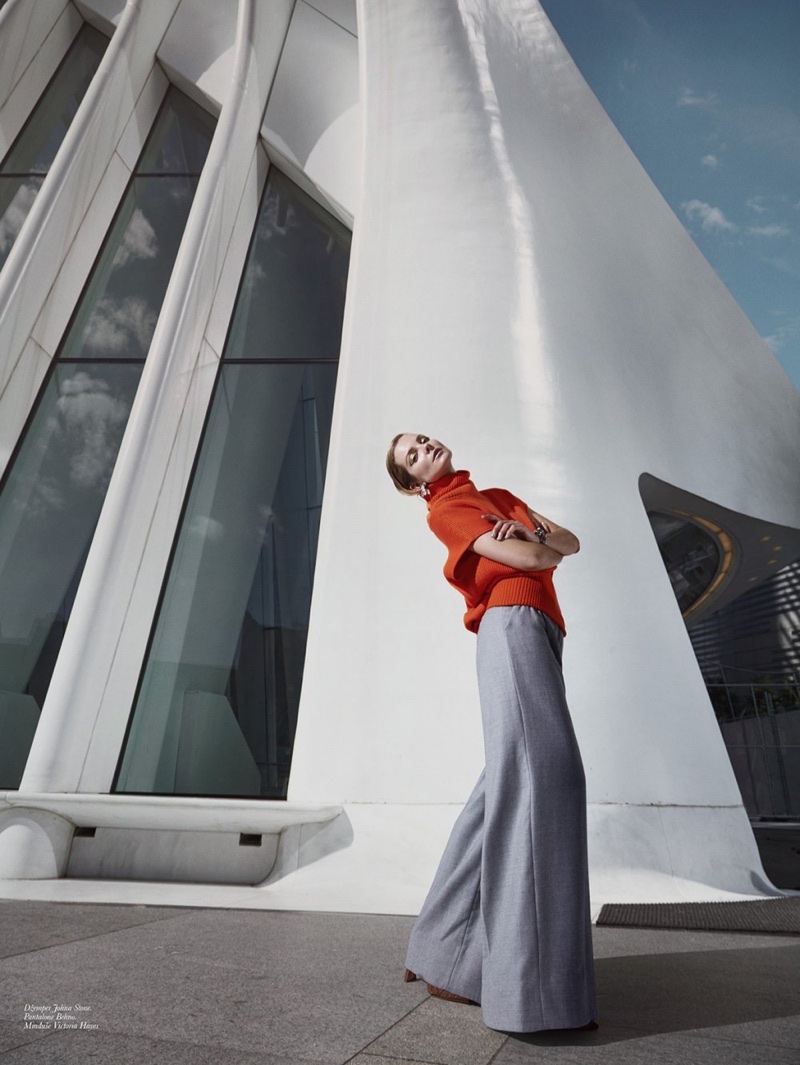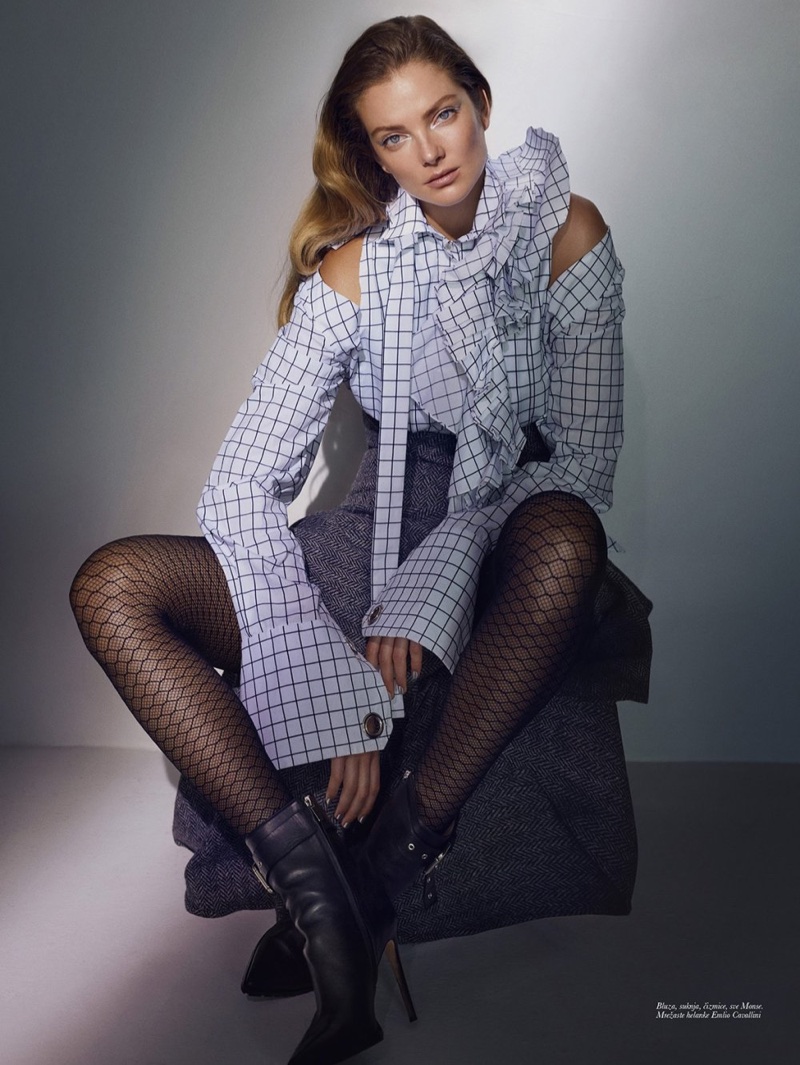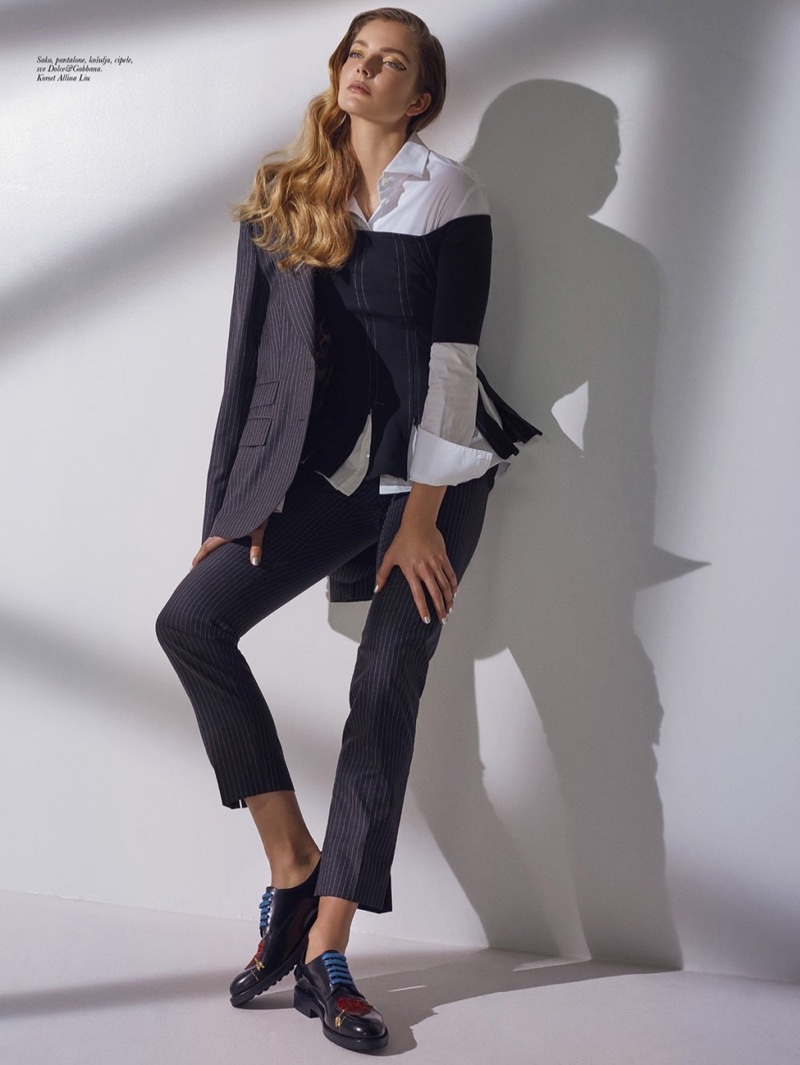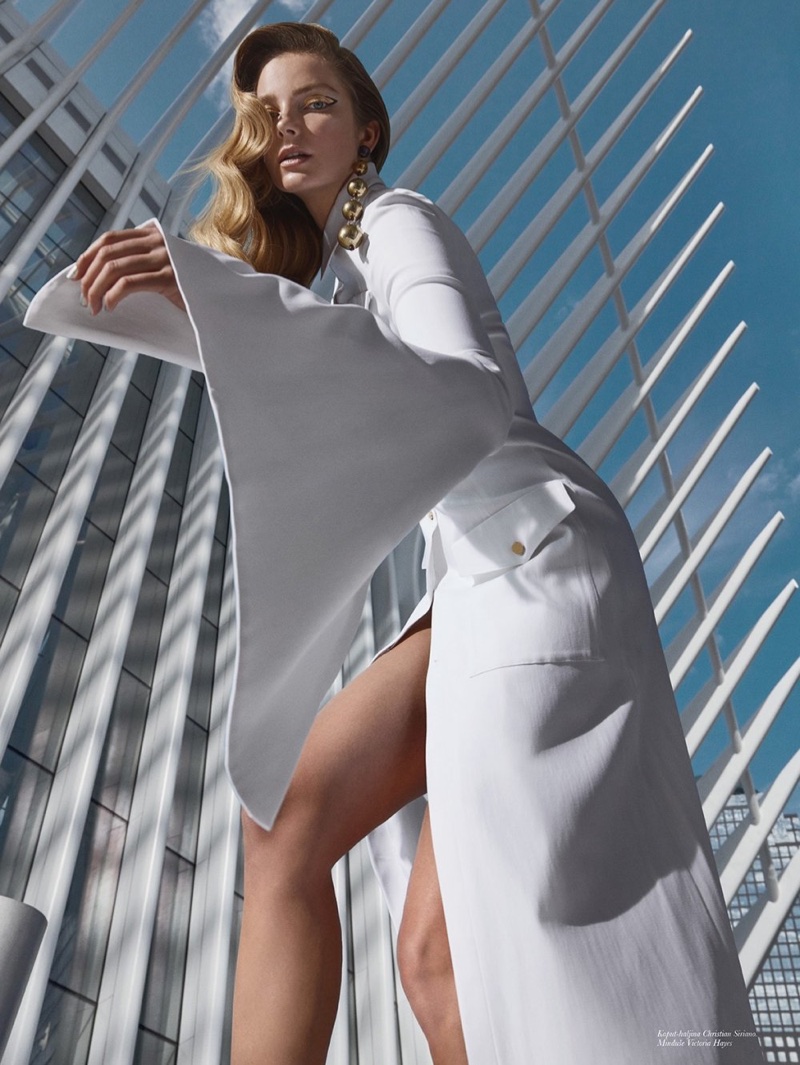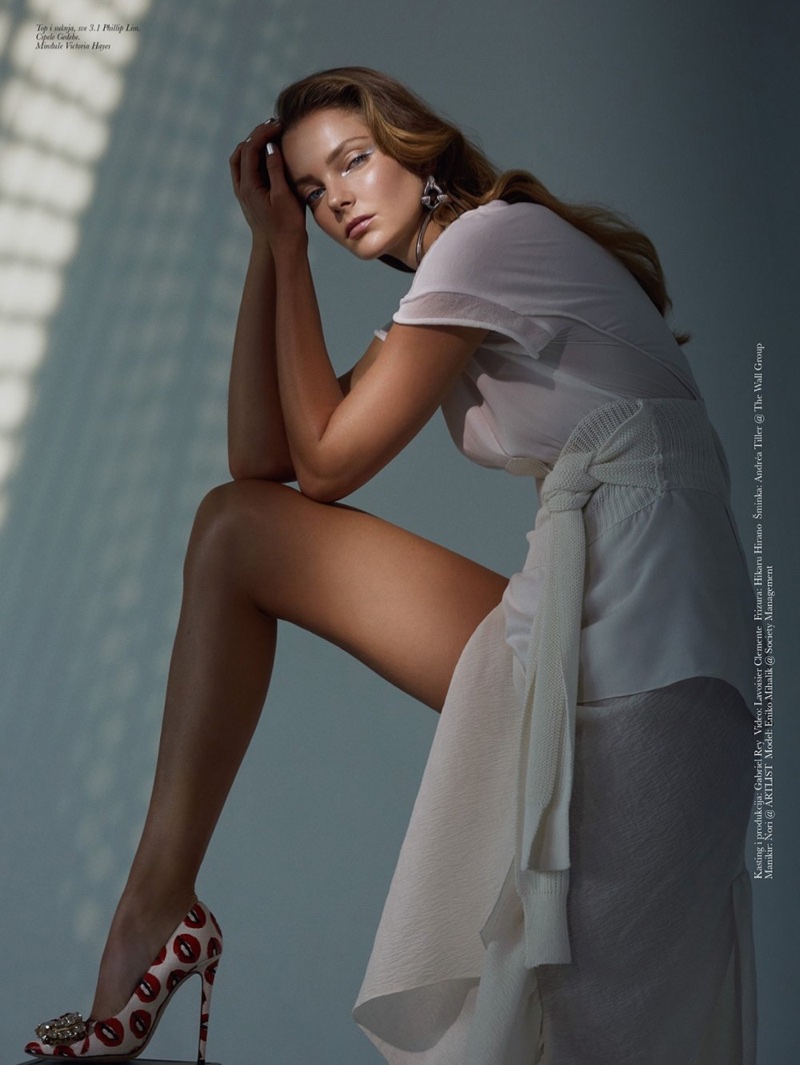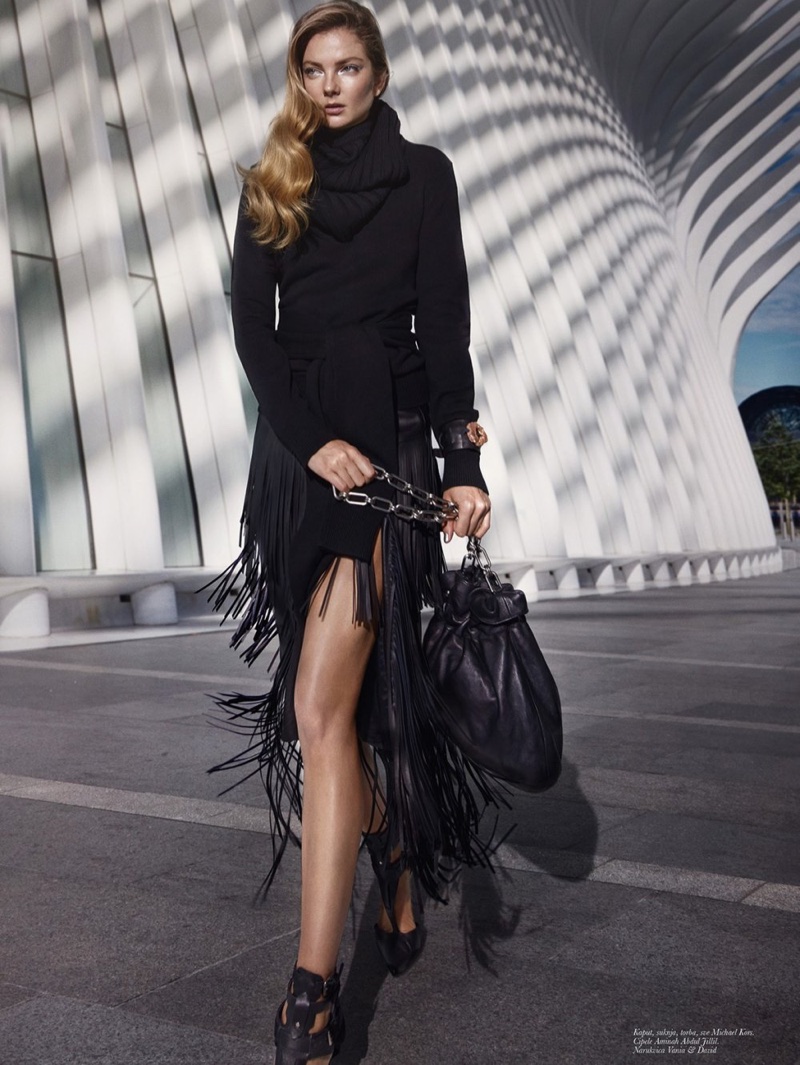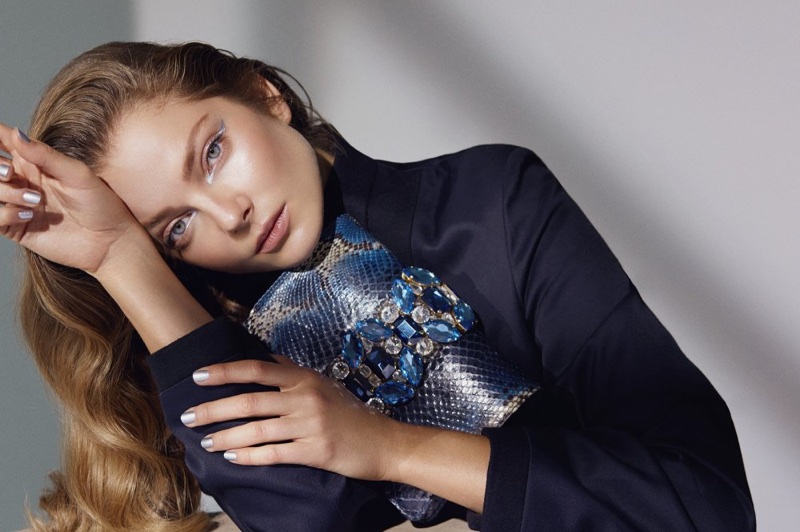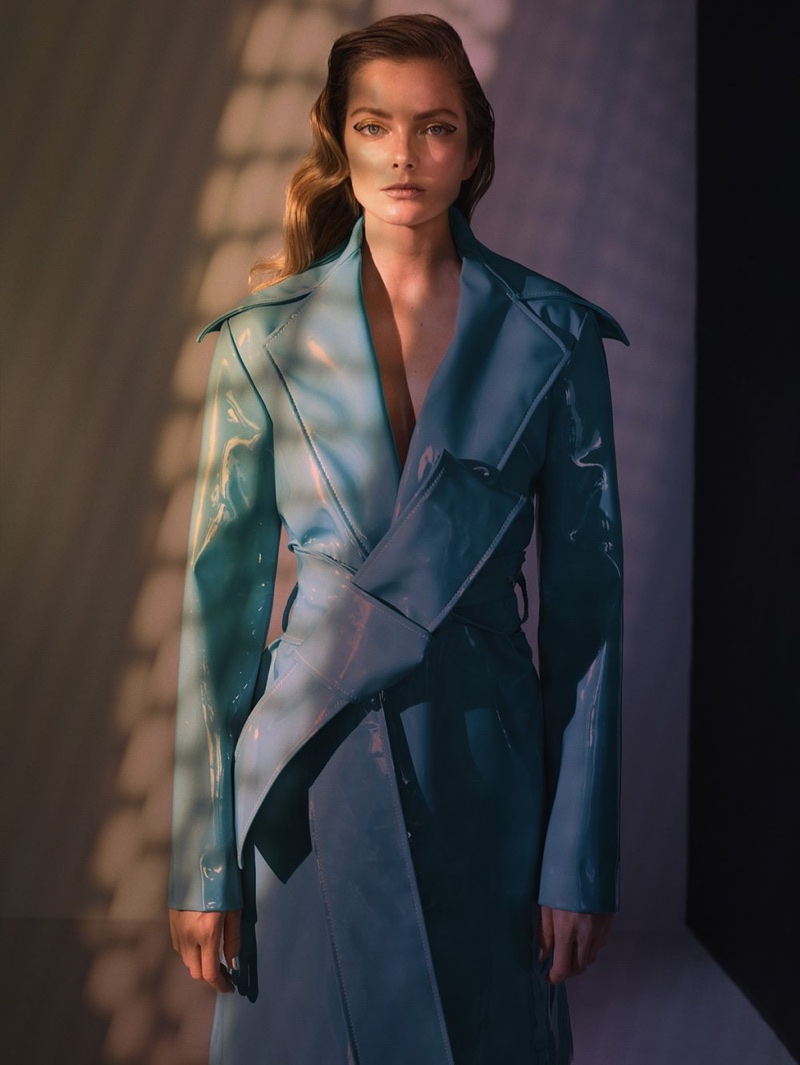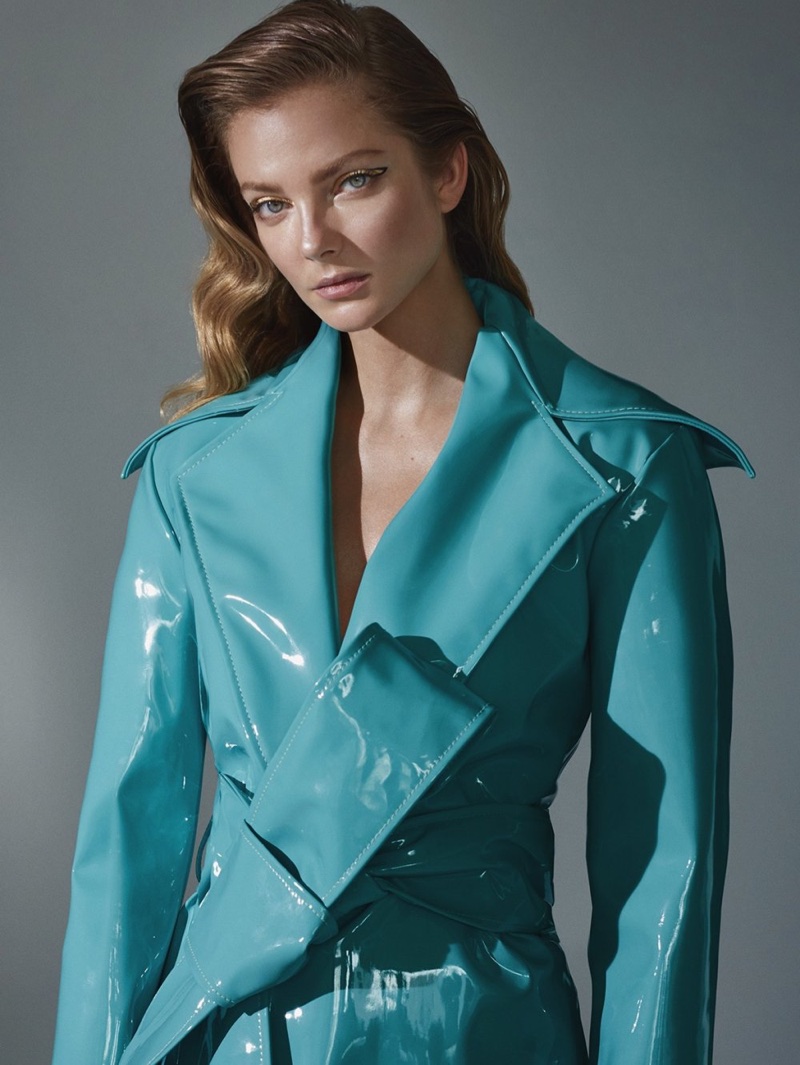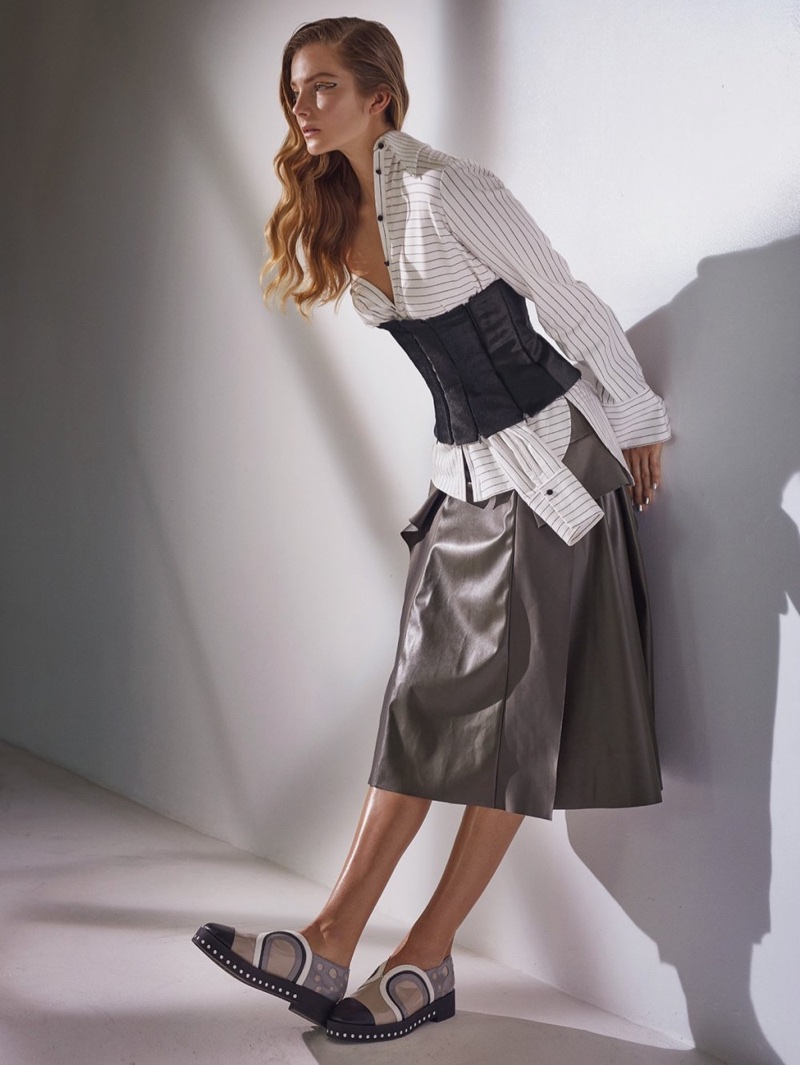 comnum(0) tbcount(0) tbcount(26)
Categories:
Other Brands
IMAGES: VALENTINO
Valentino's latest IT-sneaker comes in the form of a seemingly simple skate shoe silhouette, but dressed way up, with elements iconic of the Italian luxury label embellished all over. Studs on the side? Check. The wide panel detail on the side? Check. Camouflage print on the sole? Check.
Named Flycrew (not to be mistaken with the other street-style favourite, the Flyknit), these sneakers are the epitome of luxe footwear in the streetwear world, coming in a full suede body with a leather-panelled stripe and heel tabs. Turn it over and you'll see their signature camouflage print all over its architectural sole that keeps from distracting from the clean, minimalist upper yet providing a stylish edge with every step.
IMAGE: MR PORTER
Famed for its quality and craftsmanship, these Flycrew sneakers are made in Italy, the land known to have the best shoemakers in the world. And if you need more proof that these Flycrew shoes have got that must-buy factor, they are flying off the racks at Mr Porter, where most are down to a couple of size across the different colours they come in.
Given that they work out to about SGD920 to SGD950 each after conversion, these sneakers are not exactly cheap, but when you realise you paid way more for your fabric Yeezy 350, these Valentino sneakers seem fairly reasonable after all, right?
comnum(0) tbcount(0) tbcount(68)
Categories:
Other Brands
Kendall Jenner is back as the face of lingerie brand La Perla's fall-winter 2017 campaign. The American beauty poses for the lens of Mert & Marcus for the sultry shots. Set in a lush garden setting, Kendall wears a wardrobe including lace bodysuits, appliqué trims and tailored pantsuits. The brunette poses in dreamy designs from La Perla creative director Julia Haart.
Related: Kendall Jenner Stars in La Perla's Pre-Fall 2017 Campaign
CAMPAIGN: KENDALL JENNER FOR LA PERLA FALL/WINTER 2017
comnum(0) tbcount(0) tbcount(13)
Categories:
Other Brands
IMAGES: FENDI
This just in. Fendi's exclusive collaboration with one of K-pop's hottest stars, Tae Yang (also #Youngbae), will land on our shores this Friday (1 September 2017) exclusively at Fendi's Marina Bay Sands boutique. What to expect from this much-anticipated collab, you ask? Well, the pieces predominantly feature graphic words on a black colour palette, an extension of Fendi Vocabulary, except this time, it's given Tae Yang's magic touch.
Being the first Asian artist to collaborate with Fendi, Tae Yang made sure that the collection harnessed his style ethos with his favourite iconography that includes the daisy flower. Then there are the words he picked that inspired him, from Faith to Grace to Think. Combine that with Fendi's style essentials as far as RTW and bags are concerned and you've got a winning collaboration.
But because not everything in this capsule collection will be available in Singapore, here's a quick list of what is, along with their prices in SGD. So what can you expect at Fendi MBS this Friday? There's the Italian luxury label's best-selling backpack (SGD3370), the Faith clutch that retails forSGD1750 as well as a special key ring set that sells for SGD580 that's limited to just 10 sets in SG.
For the RTW, the hoodie jacket is SGD3310, the tee that proclaims Savedis SGD1000, whilst the sneakers that come in Black or White will sell forSGD1150 a pair. In other words, save the date and head down on Friday (did I mention that it is also a public holiday in Singapore) to get first dibs.
comnum(0) tbcount(0) tbcount(12)
Categories:
Other Brands
Catch up with the top stories from the past week in August.
Editorials:
Gigi Hadid Models New Season Looks in Vogue Korea Cover Story
Lottie Moss Models Luxe Autumn Looks in Tatler Russia
Chloe Lecareux Layers Up in Grey Fashions for ELLE Italy
Kendall Jenner Looks Divine in Dior for W Korea
Natalia Vodianova Models Fashion with A Western Flair in Vogue Russia
Campaigns/Lookbooks:
L'Oreal Paris & Balmain Up the Chic Factor With New Lipstick Collab
Bodouir Beautiful: 6 Lingerie Styles from H&M
Victoria's Secret Unveils Sexy Illusions Bras – See the Photos!
Birgit Kos & Luisana Gonzalez Channel Retro Vibes in Topshop's Fall 2017 Campaign
Meredith Mickelson Goes Poolside in Beach Bunny's Resort 2018 Swimwear
comnum(0) tbcount(0) tbcount(12)
Categories:
Other Brands
IMAGE: CHANEL
For those who grew up in the 90s, these would have been a familiar sight on your Mum's dresser, if your Mum was a Chanel fan, that is. Known simply as the Trousse Vanity Kit, it was originally destined to be the be-all and end-all of makeup storage solutions, where they were corralled into a single space so that nothing, not her eyeshadow, her lipstick or her mascara, would go missing. The fact that it looked so good, with its large stitched CC logo on grained Caviar leather, was just the icing on the cake.
Fast-forward to 2017 to when these top-handled vanity kits have been making a comeback over the last few years. With every new collection that Chanel puts out, there will be a new iteration of this style, and most recently, they had one completely covered in bright, almost luminous pink tweed. Measuring 21 cm by 15 cm by 14 cm, the SGD1890 'bag' is the perfect size for the dresser of today, or can be used much like how you would use those basket bags that are all the rage now.
IMAGE: CHANEL
If, however, you're a stickler for tradition, you'll be pleased to know that Chanel does have more OG-looking vanity kits that come in full lambskin in Black or Burgundy. Priced at SGD2920 for pretty much the same size as the tweed one (these are in full leather and why they cost more), you could also opt to scour vintage resellers and stores for the OG ones in Caviar leather that would cost a fraction. In other words, the choice is yours really.
Categories

New Posts

Hot Posts